We would like to introduce a unique musical instrument and a resonant drum; which is called «Happy Drum» or «The Drum of Happiness»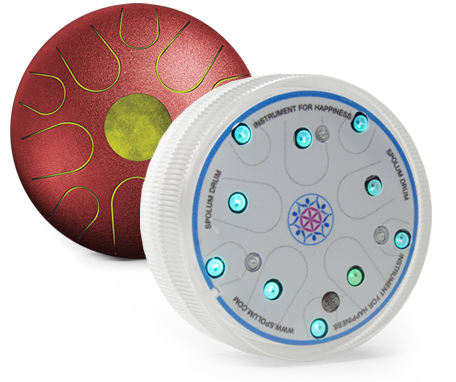 E-Teacher Guide
If you're still worried about failing; we have the E-Teacher Guide for you to learn how to play more difficult melodies. . We've been developing this LED device for 3 years. A dual-core ESP32 Pico, D4 processor, and a very powerful Li-Po battery that charges via micro USB. It's easy to use. Download the app to your phone, connect to the E-Teacher via Bluetooth then choose one of the fifteen tunes, select the speed, set it in the center of the drum and start playing…more on YouTube.

We've sold more than 1500 drums around the world and gathered information from people on how to use the drums: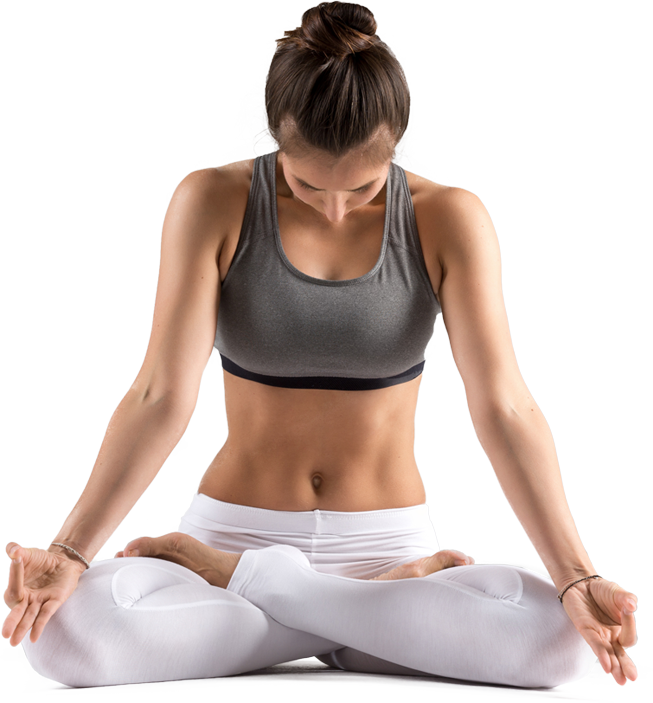 Listen to the Drum of Happiness - the Play button is right on the drum.
Try to play
You can listen to the sounds of the reeds on the drum, but note that the drum is not only a musical instrument but also a wide-range vibration source and the speaker cannot transmit real sound, so we recommend that you wear headphones for the best listening experience.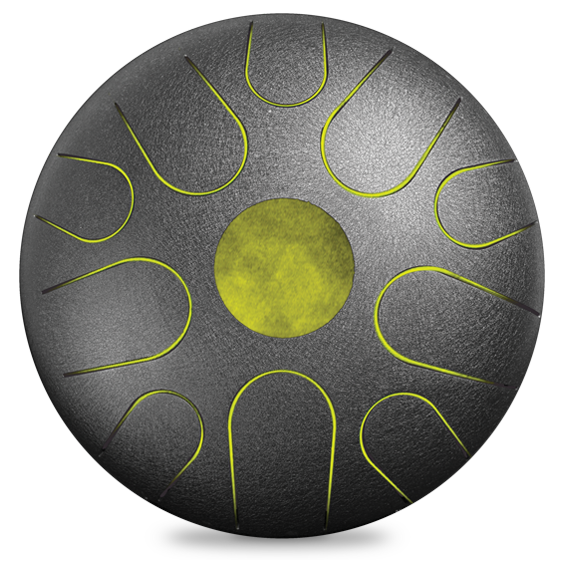 The sound of the instrument can be equated to the sound of a bell or a Tibetan bowl. The ten cut-outs on the drum are tuned to a variety of tones that vibrate in a rich range of pleasant vibrations, and they all interact with each other.
You can press keys on your keyboard: «a» «s» «d» «f» «g» «h» «j» «k» «l» «;»
Buy Drum of Happiness
Our drums are handmade, in a private workshop near Mladá Boleslav, from special types of resonant metals that ring beautifully. It is a very laborious process. But we are direct manufacturers, and we try not to put a high price on making drums accessible to people. To give you an idea; similar instruments are sold for several times with higher prices, but not always in top quality.
As a gratitude for trust, you get drumsticks for every drum for free.
Videogalery
Videos from those who bought the drum of happiness, the events we attended, interesting videos about sound…etc.
Send us your video or link to your YouTube channel, Instagram, or Facebook and we will post it in this gallery
From the letters of our satisfied customers
The most important thing for us is to know that we produce tools that bring joy. We will be pleased if you write a review of how the Happiness Drum has affected your life. Your comments and reviews help us continually improve our work.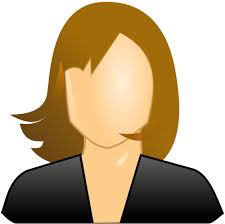 I just received my drum and it is gorgeous! I bought the drum as a gift for my grandchildren. They have no musical talent but the benefits of the vibration and beautiful sounds are wonderful. I found out that an instrument is fantastic for developing kids! Thanks for a great product.
Thanks for your instrument
James Olson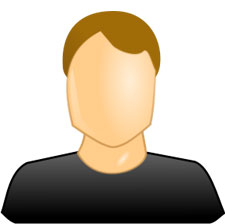 I'm a multi-instrumentalist and I backed this for the whole enchilada. It's a fantastic accent when it is not used as a drum. And the tones are so nice that I anticipate that he will spend more time than a drum than an accent. I plan to have this forever. thx!
Nick Pearson
Musician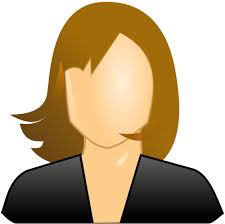 I perform sound relaxation therapy with Tibetan bowls for autistic and other mentally and physically handicapped people in the local home. And the results are amazing. I'm sure the drum can help so many people. This simple melodic instrument is great in that you don't need to have the skills of a musician to conjure beautiful tunes. In a few days, you will begin to perceive that something is passing through you that, in the true sense of the word, you are not doing as sound generators, but rather that you are part of something that cannot be accurately described in words. I wish you all the best.
Leslie Jones
Musical teapeut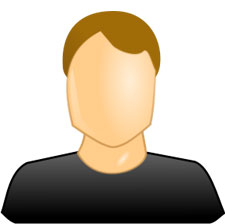 I got a drum today, thanks for the quick delivery. I adore him! Its sound is so beautiful, gentle and relaxing, it is truly a wonderful musical instrument for confiscation, calming, healing of body and mind, and also for developing the abilities of perception. You have exceeded all my expectations. Thanks for the good work
Antony Miller
manager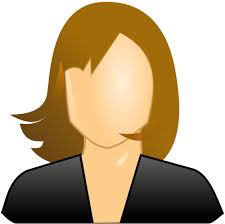 I want you to know that I'm very happy with my drum. Tones are directly magical, what I feel is not necessary to discuss reasonably. It is good not to think and just listen to the heart, every cell of the body without effort. This tool will please people of all ages. I ordered another one right away and I think every household should have one.
Debra Davis
Mother of two kids
Let's ring the planet together.
Over the last 120 years, it has been shown that 80% of the real bells on our planet have stopped ringing replaced by loudspeakers, churches were closed when the war was melted into weapons, etc..
We've produced and delivered more than 2,000 drums that basically make bells like sounds, you can see on the map in which cities people ring. Join us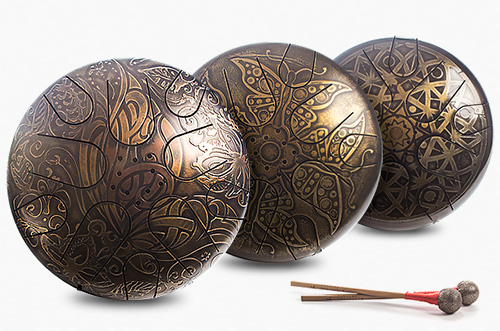 How it all began!
You may be wondering where such musical instruments came from in the Czech Republic.
Many people say that the sound of a drum is Asian or religious, but it's just a piece of metal that people can chime and turn it into a musical instrument.
The following text is longer or maybe too personal, but it wasn't really possible to write it, the Drum of Happiness was a long-term journey, and we are happy for it.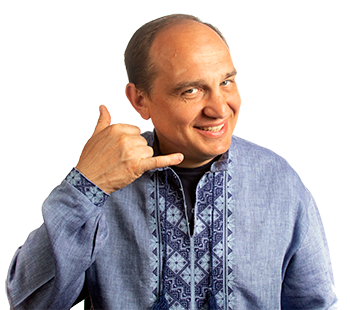 I'll call you back
Greetings, I am Vladimir and I make drums for your pleasure. If you have a question about drums or you are interested in any form of cooperation; send me your phone number and I will be happy to call you back.